Summer Reading 2018
June 27 - August 27, 2018
This year's summer reading theme is Libraries Rock! Kids and teens can sign up for the Sherborn Library Summer Reading Program beginning Monday, June 18.
Kids (Pre-K-Grade 5)
Sign-up by:
Writing your name in the big book.
Taking a musical instrument cut-out and pinning it to the wall.
Picking up a book log to keep track of your reading.
How to participate:
Choose a weekly reading goal & receive weekly prizes* for reaching your goal.
Add a shiny star to the big book for every book you read.
Send us a postcard for a chance to win prizes.
Teens (Grades 6-12)
How to participate:
Check out books and get a scratch ticket for chances to win prizes* to local area businesses. One ticket per day.
Send us a postcard for a chance to win prizes.
Adults (18+)
How to participate:
Send us a postcard for a chance to win prizes.*
Enjoy events throughout Sherborn and participate in our Summer Learning series (see more info. below).
*Prizes are availble beginning in July.
Events and More
Summer Reading Events
Click on the links below for more information and/or to register.
Summer Reading Kick-off with Ed the Wizard: Wednesday, June 27, 4:00 PM
Storytime: Friday July 6, 10:30 AM
Rockets: There and Back Again: Wednesday, July 11, 3:30 PM (register online)
Under the Sea Musical Fun: Friday, July 13, 10:30 AM
Rock Painting: Thursday, July 26, 2:30 PM
Walkalong Flight Glider with Phil Rossoni: Wednesday, August 1, 3:45 PM (register online)
Jungle Jim's "80s Rock the Library: Thursday, August 9, 2:30 PM
Events for Adults
Click on the links below for more information and/or to register.
Cookbook Club: Wednesday, July 18, 7:00 PM
Books, Brews & Bites Meet-Up: Thursday, July 19, 7:00 PM at Heritage of Sherborn (register online)
Library Crawl: Thursday, August 1, 10:00 AM - 8:00 PM
Cookbook Club: Thursday, August 2, 7:00 PM at Silverwood Farm
Summer Learning for Adults
Culture Connections: Explore ▪ Read ▪ Discover
Join us for a new series we're kicking off this Summer! Here's how it works: Visit a museum exhibition we're recommending using one of our museum passes, read a related book, then enjoy lectures and events related to expand your understanding even more. For our first Culture Connection: Visit the photography exhibit "Sally Mann: A Thousand Crossings" at the Peabody Essex Museum anytime June 30- September 23; read the award-winning memoir Hold Still by Sally Mann this summer; then join us in September for discussions led by a local college art professor.
Summer Reading Booklists
Middle School
High School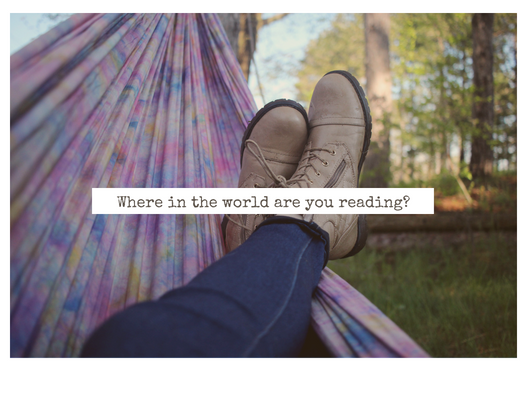 Where in the World are you Reading?
Send us a postcard!
Kids, Teens and Adults, going away this Summer? You can still connect with the Library by sending us a postcard from wherever you're reading this summer for a chance to win prizes! The more you read the better your chances. We'll pick two winners for kids and two for adults. How does it work?
Pick up a postcard & stamp from the Library
Fill in the book title and where you're reading. It doesn't have to be far (i.e. in the car, at Farm Pond), but it can be (i.e. Morocco)
Drop it in the mail for a chance to win gift certificates (i.e. Whole Foods, Fiskes and more)
Summer Concerts
Wednesday 6:30 - 8:00 PM
Don't miss our four-week summer concert series held on the town green (Unitarian Church frontlawn) Wednesday evenings in July and early-August. Bring the whole family and a blanket or beach chair and enjoy the sounds of local musicians for a fun-filled community event.
7/11 Howie Newman – Acoustic folk-rock duo
7/18 Hank Wonder – Soulful Americana
7/25 BC & Company – Top 40, Jazz, Swing & Funk – 10 Piece Band
8/1 Group Therapy – Classic Rock