Special Event
Sensational Snakes
Wednesday, June 16 | 4 PM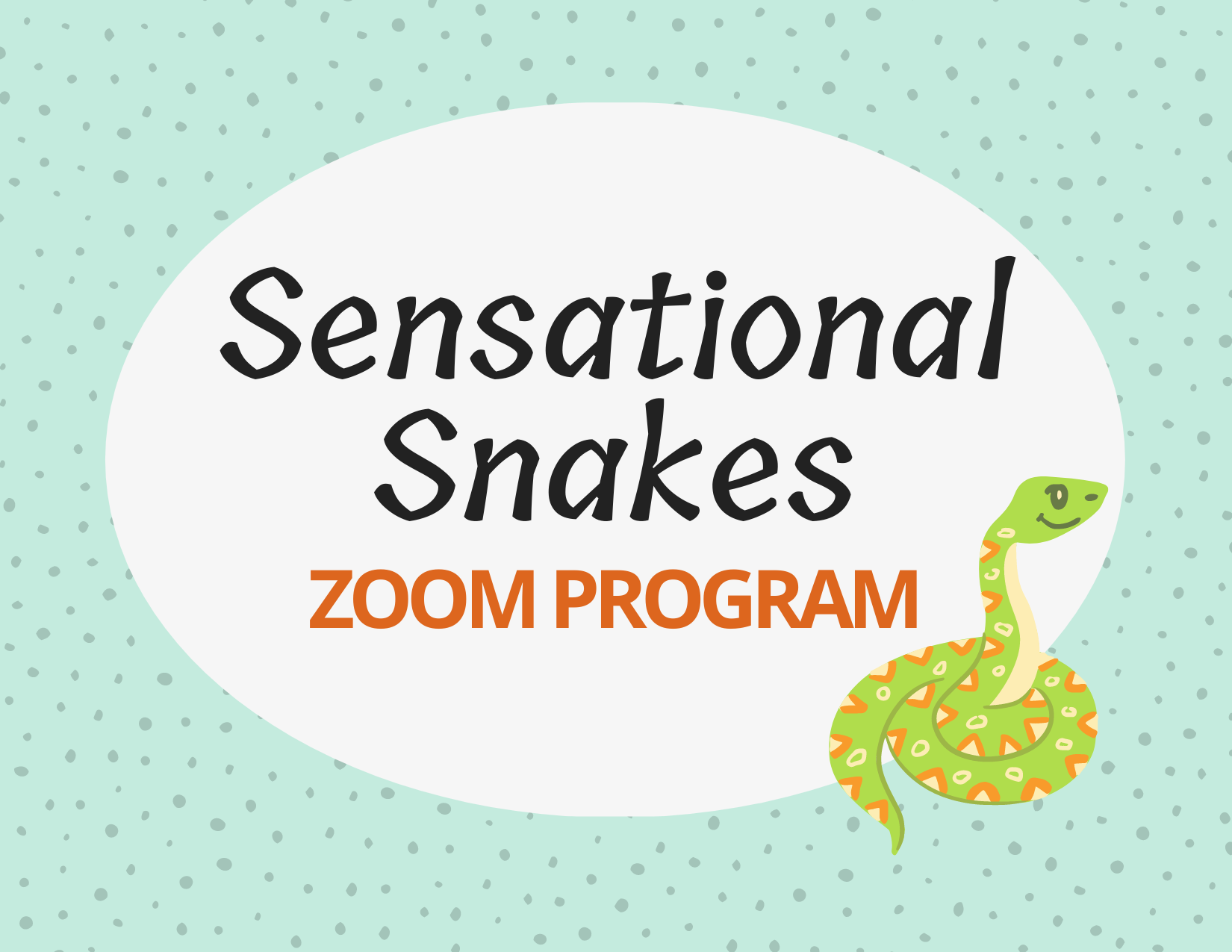 Some people fear snakes, but we often fear what we do not understand. Snakes look very different and move very differently from many other animals, but anything that is different can be amazing too. Learn how snakes act as important predators and help people in many ways we may not realize. What should you do if you see a snake? Come find out and meet some very sssssspecial guests.
Joy Marzolf of Joys of Nature will present this educational and fun program for children. There will be a slideshow of Ms. Marzolf's photographs and a presentation of live snakes. During each presentation there will be time for kids to ask questions in the Zoom chat box.
Click here to sign up to receive a Zoom invite.