Featured Database
Start Your Family Research Today!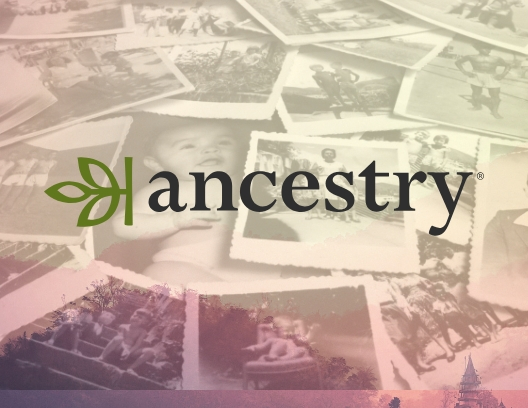 Looking to learn more about your family tree? Ancestry is a genealogical resource with thousands of family history databases, vital records, census records, ship passenger lists, military records, and more. Get started in discovering your own history. Ancestry can be accessed in the Library free of charge.
Want some help with your search? Try out the Library's Genealogy Club that meets at the Library on the third Wednesday of the month at 1:00 PM. The group welcomes periodic guest speakers and helpful group discussion. Newcomers to genealogy and experienced researchers share thoughts and suggestions.
Want to get started from home? Try Heritage Quest! This genealogical database allows patrons home access to many of the same records as Ancestry, but not immigration or international records. Available in HeritageQuest but not in Ancestry are Periodical Source Index (PERSI) – 6600 titles from 1800+; Freedman's Bank records (1865-1874); genealogy and local history books; U.S. Serials Set (1789-1969).