Featured Database
Magazines Now Available thru OverDrive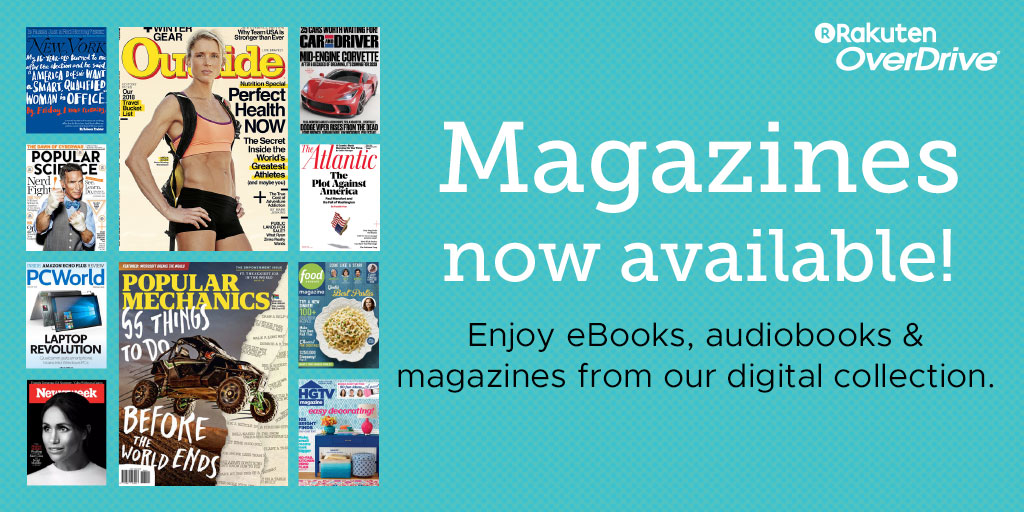 Magazines are now available for check-out to Minuteman patrons through OverDrive. Borrow and read 50 different popular magazines, such as The Atlantic, Cosmopolitan, Clean Eating, Outside Magazine, O the Oprah Magazine, and much, much more! You can read magazines through OverDrive or through the Libby app.
Magazines are always available, with no holds or waiting list. You can check-out an unlimited number and magazine loans don't count against the standard limit of 10 loans in OverDrive.
Need a hand? We're here to help! Contact Liz to set up a time to go over OverDrive at: erowland@minlib.net.